Ambleside Directory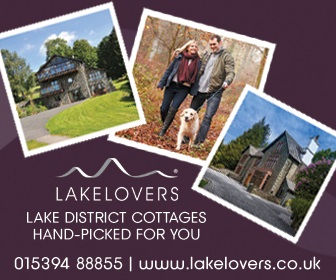 The A2A Ambleside directory covers shops, businesses and places of accommodation in Ambleside, Grassmere and Rydal. Once complete, it is then distributed door to door in Ambleside, Grassmere and Rydal

Ambleside Shops, Ambleside Businesses, Ambleside Accommodation, A2A Advertising Tel:015395 64486

A2A publish a local directory that is delivered door to door in this area annually, welcome to the online version.

If you would like to advertise, online or in print please call 015395 64486

Ambleside is a town in Cumbria, in north-west England. It is situated at the head of Windermere, England's largest lake.

The town is within the Lake District National Park. Before 1974, it was in Westmorland.

To the south of Ambleside is the Roman fort of Galava, dating from AD79The Armitt Library and Museum provides a source of local history with a collection which represents many of the local artists and writers of the past.

Design from £300 + VAT
Domains from £25+ VAT
Hosting £65 pa + VAT

The town is rather unusual in that it has two town charters; one republican and the other royalist.On the west, Loughrigg Fell rises above the town; to the north are Red Screes and the hills of the Fairfield group; to the east is Wansfell.

Ambleside is administered by South Lakeland district council and forms part of the Lakes civil parish but from 1894 to 1935 it was a separate urban district council.Ambleside is also home to the headquarters of Brathay exploration group, a youth charity based just beyond Clappersgate on the road to Hawkshead.

To have your own advert on the Ambleside directory online contact Andrew or Becci on 015395 64486.